Today was Omni's fifth birthday! I know! How did she get so old so fast? She was just a whiney three year old the other day and now she's a huge five year old with friends and "opinions" lol.
We had a little party at her school, similar to last year. This year Omni had an all girl class, so it was easy to come up with treat bags full of lollipops, princess rings and more. The theme was Princess Tiana, and the cake was pretty darn good! I made cupcakes (our annual tradition) to go alongside the cake and overwhelm the poor four and five year old kids with sugar. And it was a lot of fun!
For her birthday, she recieved a tea party set (third one but her request) from mama, the Fisher Price Disney Princess Palace (plus a few accessory princesses) from grandma, and her second pet (the first was a lady bug =]), a female betta fish named Ruby from me. Nigel was just as excited about the palace as Omni was, which led to quite the (multiple) tantrum(s). Haha.
I threw together a collage of photos for you all to share in our festivities =]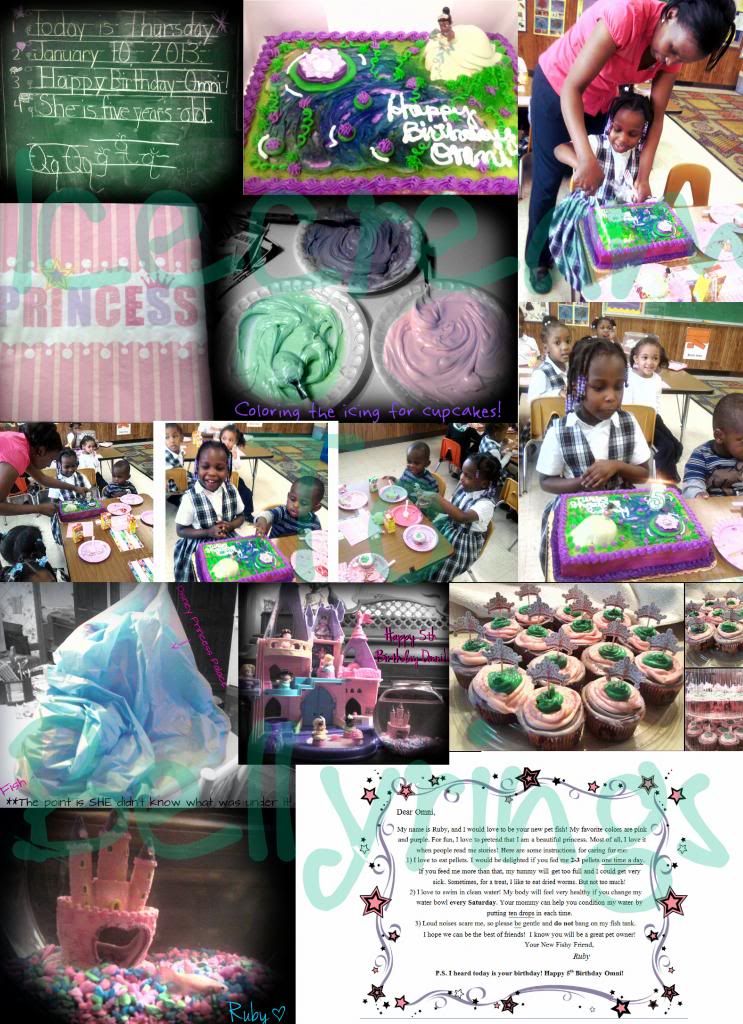 Close up of letter from her fishy friend: